Conference Photographer in Dublin
Deirdre has over 15 years of experience photographing conferences. She brings an artistic, unobtrusive, friendly and natural approach to her conference photography.
Photographing conferences gives her the opportunity to create unique and interesting angles. Primarily she tries to make her conference photographs as cinematic as possible.
Working in an unobtrusive manner is the best way to capture the atmosphere, taking care not to intrude on the proceedings.
Conference Photography Portfolio
Deirdre worked in New York for 10 years, with The New York Times for 7. The years at The Times taught her how to make any situation look artistic and attractive. The ability to blend into the background yet capture everything as it happens is her primary skill.
Deirdre has been the official photographer for clients such as
. Google
. The Internet of Things Europe at The Convention Centre
. The International Air Transport Association Convention at The RDS
. Facebook
. The Tesla Ireland Launch
Conference Photography Technique
Making the more posed, required photographs as natural looking as possible is also one of her goals. Asking the subjects to walk toward the camera is how she achieves this.
Firstly it gives people something to do and makes them smile on their own accord. The pictures also look more contemporary and natural. If you like Deirdre's photographs and style, please drop her a line. 
If you are looking for a unique and stylish conference photographer or across Ireland please call me on my mobile at 087 995 1252 or email at deirdre@deirdrebrennan.ie to discuss your specific requirements.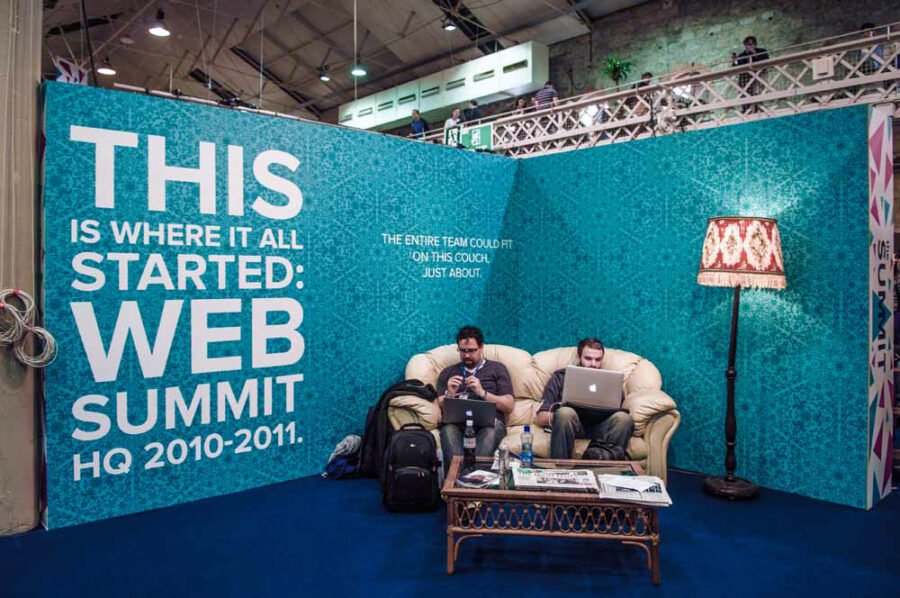 Conference Photography Portfolio
Client testimonials
I recently hired Deirdre to work on a corporate event in Dublin and she was amazing! So easy to work with and the photos of the event were exactly what we asked for and the quality was great. Would definitely work with her again in a heartbeat.
Thank you so much for all you hard work for this event. The photographs looks amazing.
It is great to have such wonderful photographs
In her work for this newspaper, Deirdre has been a valued resource, bringing a talented eye and skillful technique to both features and hard news assignments. She has also been a frequent and consistent source of news and ideas that has led to compelling and noteworthy coverage.
Thank you! Everything was great.
Thank you for your excellent photography skills in capturing the event.
Deirdre brings enthusiasm and passion to each assignment. I truly appreciate her hard work and dedication
Deirdre has a gift for taking ordinary situations and giving them artistic flair. Deirdre takes care of her clients, and made sure that we received the highest quality in the final product. We would recommend her services to anyone who is looking for a talented and professional photographer. Thank you for taking the time with us.
Thank you again for the wonderful photos and the care you took in capturing our event! We are incredibly happy with the resulting pictures of our students and the venue!
Pictures looked great, thanks again!
The general reaction is that the photographs are great
Well done !!! The photographs look excellent. Very professional and really give a great impression of the conference.
So these look just great – thanks so much!
They're really great images, I'm a big fan of your work and hope we can work together soon.
Bravo, the photos are incredible!
Your photographs are great, everything is perfect!
The Senior Management Team are delighted how professional the photos are, and how wonderful you made us all look!!!
Thanks for everything you did for our team in Dublin, thanks for all the photos they look great! It was great to have the opportunity to work with you.
Thank you for taking excellent shots of all the speakers, panellists and the NCSE team.